Click on on book version button under preferred seller. You will be routed to seller's website listing of selected book.
To see video book presentations, please CLICK HERE.
Note: Kindle versions work on the Amazon Kindle. The e-Flipbook versions work on most devices. Check with seller about device compatibility.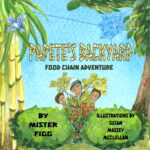 Papete's Backyard: Food Chain Adventure
(2022)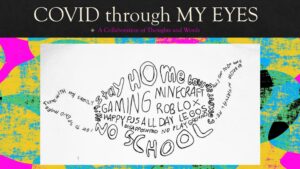 Covid Through My Eyes
(2022)
The Through My Eyes Project is designed to give children ages 6 through 18 a forum to express themselves through writing.